Posts Tagged 'kurt vonnegut'
September 20, 2022
I'll be joining fellow songwriters for Bushwick Book Club: Charlie Nieland, spiritchild, Patricia Santos and Thomas Teller in Indianapolis (not my first time!) 9/25-10/1 for an anti-censorship experiment at the Kurt Vonnegut Museum and Library. We'll be living in the museum and writing songs all week in response to banned literature and performing the songs live at the end of the week. We talked with Chris LaFave of KVML in this interview that we've released as Episode 13 of The Bushwick Book Club Podcast. Take a listen! (It's on iTunes too if you want.)
Share
August 6, 2022
I'm posting this because it was satisfying on all kinds of levels to sing this song for this occasion with these people. Kurt Vonnegut was a humanist, and what always comes through in his writing for me is his compassion for the species. He feels sorry for us, because we have the capacity to love, and we want to be loved, but we fuck up. A lot. One of the ideas expressed in SIRENS OF TITAN is that the only thing humans are here to do is to love whoever there is to love. That's it.
At the premiere of Bmore/DC Bushwick Book Club, spearheaded by Sea Griffin, there were all these incredible, talented, creative, fearless artists who created inspired pieces for this kick-off show and the audience who came to witness these new creations and birth a new chapter of BBC with us. There were these exquisite people to love, and half of them were on stage with me playing and singing the song I had written.
I grew up in Maryland outside D.C., and I lived in Mt. Pleasant just after college. This is where I learned the blues with Howie Feinstein and gospel with Jackie Stevens. When I first began singing blues in public, I couldn't have anyone in the audience there that I knew. It was something I had to do, but it was also so beyond whatever I knew my identity to be, that I couldn't have anyone who knew me in another context lay eyes on me as I did this scary thing that I could not keep myself from doing.
So to be in my home town singing with all these gorgeous, sensitive and extremely fun people––well, it meant something to this girl who was brought up to… to… do anything but perform in public.
I know it doesn't seem like a big deal. It's like, so what, there's a stage, you're on it.. okay. But really, you ask any other Korean immigrant girl whose mom became a Jehovah's Witness once they got to America, and she'll understand what I mean. I not only did the thing I was never supposed to do, I'm still doing it.
Thank you to everyone at the beautiful BMORE/DC BBC kick-off for being there to be loved and for using me.
Share
June 30, 2016
What could possibly be more pleasing than a girl pool.  Who doesn't like girls and pools.  A pool of girls is a desirable thing, as far as things go.
I'm fortunate in that I've only experienced the most satisfying, exhilarating of girl pools with the most talented, true, fearless girls one can know.  That's how my experience of them has been.
The video, inspired by Chapter 7 of Kurt Vonnegut's Cat's Cradle, is for a song written for Bushwick Book Club.  It's being shown at the Berlin Short Film Festival today.  I'm not there in Berlin, but the director of the video, Deb Magocsi is!  (Incidentally, I met Deb in a girl pool known as the Main Squeeze Orchestra.  I've occupied many, and they have all been glorious.)
These are shots from the original Girl Pool.  
Phyllis Junick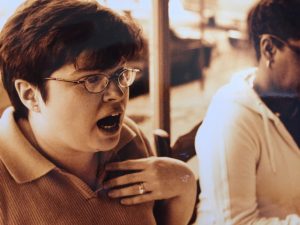 Margaret Langan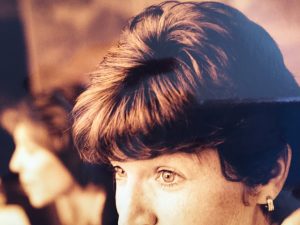 Janine Diorio….  (I don't have a picture of her).
Gail Malone (the blonde with the sweet smile at the end of the table)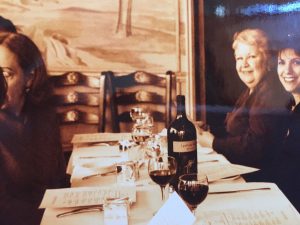 Sharon Murphy…
Tricia Balsamello.. (look at those eyes!!)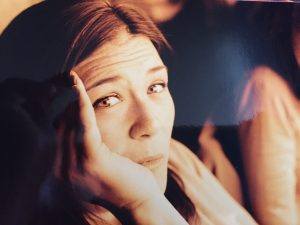 Donna Ingargiola Mustafa…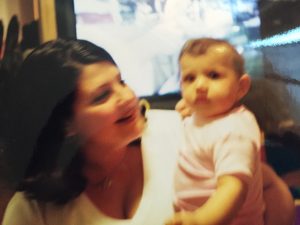 Those are some of my girls from the Girl Pool of M&A Goldman Sachs.
Some of the other girl pools I'm lucky enough to have occupied are:
(as mentioned earlier) The Main Squeeze Orchestra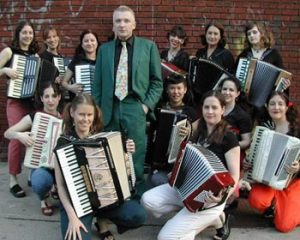 and GOLD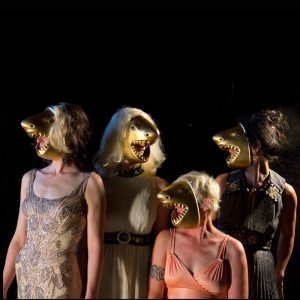 (we have a show tomorrow night, 9pm at Union Hall in Park Slope!)
People have all kinds of luck. I personally am fond of parking mojo, but I'm also blessed with knowing pretty much only amazing people.  It's hard for me not to surrounded by geniuses, adorable people and  adorable geniuses of all genders and degrees of genders identifying more or less with one, several or no genders.
That's all I wanted to say.  And one of the happiest occasions of my life was making the video for Girl Pool.  I can't explain how fun it was and how many adorable, very good-looking geniuses it brought together at Mark Lerner's pool in upstate New York and in the offices of Enstoa (thank you Jordan Cram!)  And I'm happy that Berliners get to peek in the Girl Pool that keeps swirling due to the forces of art, love and Vonnegut.
© Susan Hwang 2017. Photo: Carrie Jordan, ShotsByCarrieLou.com. Site design by Billkwando@yahoo.com