Posts Tagged 'barbes'
July 3, 2022
Actually, there's no psilocybin. I mean, there is. In my refrigerator. But in the title, it's just there for alliterative effect.
There is, however, this video I just cut from the live stream footage from the latest SIDE DISH at Barbès. SIDE DISH is one of my favorite new things I started this year because it's on a Sunday afternoon in one of my very favorite performance spaces in NYC/Brooklyn, Barbès. It's laid back; it can be whatever it wants to be; and it ends before sundown.
This particular show was extra sweet for many reasons. It was Ralph's last show in the western hemisphere before he heads to Far East Asia for a few months. We played the first SIDE DISH together after we became fast musical friends last winter.
Also, we got to bring friends Anthony Coleman (piano) and J Granelli (bass) to the stage with us which just added dimensions and realms to the music. It felt like an alternate reality to me. Reality shmeality. It was dreams coming true; I'll tell you that much.
The song was written for the Bushwick Book Club event for Edgar Oliver that happened at Caveat earlier in the month. Holy. What a month.
You know it's a good month if you start it with a nose dive into the gorgeous work of poet, playwright, actor Edgar Oliver and end it with a string of shows at Barbès with my favorite songwriters and musicians including Don Rauf, Jackson Pinks, Ralph Denzer, Anthony Coleman and J Granelli.
Also come on… Trout and Edgar Oliver.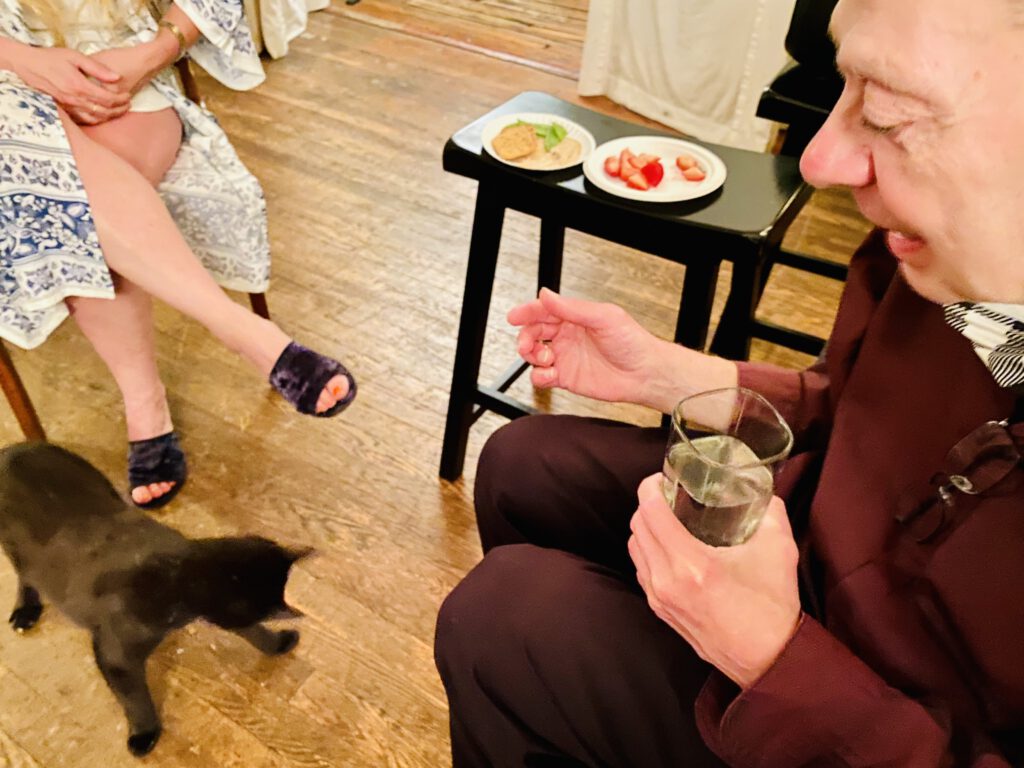 Oh, and here's this great review of the Bushwick Book Club/Edgar Oliver show from writer Maux Kelly: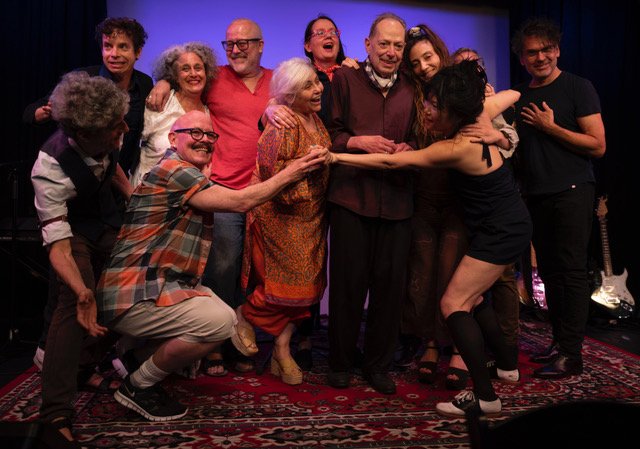 Okay, so the songs from that night are out there and growing and eating snacks and making friends. Mine just learned how to ride a bicycle. My how the time flies.
Share
June 25, 2014
It's that time of the month.  Yes, I'm irritable and angst filled and eating to distraction… because I'm writing a new song.  Sometimes, you have to turn into a horrible person just to get a song out.  I don't know how other people do it, but that's my, um, process.  And now I'm single.  But I have this new song to play tonight for Bushwick Book Club, and it's inspired by Julia Child's Mastering The Art of French Cooking.  Come see and hear what souffles and omelettes and butter inspire in performance tonight.  It's making me hungry.
June 25th, 7pm at Barbes in Brooklyn
The Bushwick Book Club takes on its first cook book with a show of new original music in response to Julia Child's Mastering the Art of French Cooking.  It will be a literary/musical feast at our favorite Park Slope venue.
Performers:  Bob Holman (poet, founder Bowery Poetry Club), SPACE MEOW (Dool Chao, Adeline Thery), Susan Hwang, Leslie Graves (GOLD), Casey Holford, Jessie Kilguss, Sophie Malleret and Shannon Pelcher .  Hosted by BBC creator, Susan Hwang.
Wednesday, June 25th, 7pm
Barbes
376 9th St.New York, NY 11215
ph: 347-422-0248
Door: by donation
May 31, 2014
Here's a new song.  I wrote it for the Bushwick Book Club show at Barbes inspired by Jonathan Ames' very funny and moving book, Wake Up, Sir.  It's called Walk With Me.  Chris Rael of Church of Betty who I like so much, tweaked the arrangement, wrote an interlude and made the entire backing track with his own hands!  Who does that for a girl these days???  In case that link went unnoticed, click on the Jonathan Ames below to hear the song:
That's Jonathan doing the "Hairy Call" that ended the show that night.   That's the closer.  You really can't follow that with anything.  It's the hairy call, and then it's good night…
All the songs from that show were recorded live and are now available for listening on our bandcamp site.
© Susan Hwang 2017. Photo: Carrie Jordan, ShotsByCarrieLou.com. Site design by Billkwando@yahoo.com