Posts Tagged 'email from mom'
December 15, 2015
Does everyone do this? Wake up and immediately check email? I'm still in bed, and I reach to the nightstand and swipe on the inbox, watch the swirly asterisk turn..
The first message I read today was from my mom, who's been mad at me since I left my day job. It was titled, "Unusual Squirrel." There may be no better email subject line than that. This might be the best one… for the rest of my life. I'm okay with that.
The message included this text:
We found him on Saturday.
It's so huge and fat and well nourished.
Yesterday was the day your dad died 15 years ago.
I don't feel that long ago.
Have a good day.
Sent from my iPad
And these photos: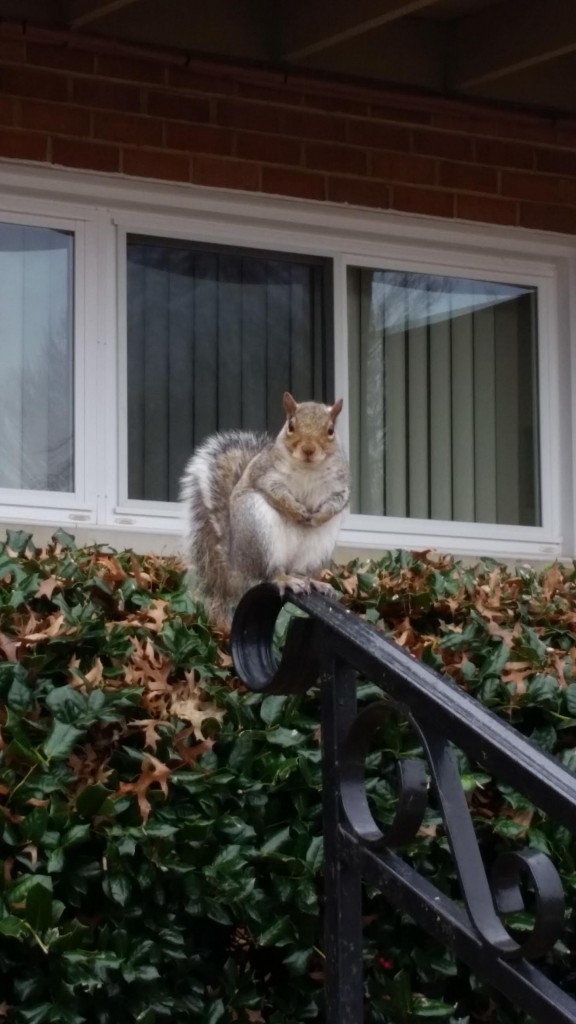 I don't know… I get such a kick out of my mom finding something near delight in a fat squirrel.  And even though she's still mad at me, she can share this fat squirrel and thinking about my dad's passing in the same email.  It was a really good first email of the day.  Will tomorrow's be better?  Better than "Unusual Squirrel?"  Probably not possible.  I would like to see my inbox try.
Share
© Susan Hwang 2017. Photo: Carrie Jordan, ShotsByCarrieLou.com. Site design by Billkwando@yahoo.com