I Can Abuse Anything
If it feels anywhere near good
at all
I can do it
to death.
A good rule of thumb for identifying abuse is
if you do it until your eyes roll back in your head.
A good rule of thumb is
if you do it until it hurts, it's probably bad for you.
Also, if you do it naked in a closet.
Also if you won't ever tell anybody you do it naked in a closet.
There are the obvious objects of abuse:
alcohol
chocolate
opiates
TV
But when you open your mind, you really can
abuse anything that feels
remotely in the vicinity
of good
at all.
My ancestral demand of hypercorrectness has honed my addictive tendencies to the razor point
of superhuman ability.  Surely
this is a new height.  Surely,
this is the new edge
of the obsessive envelope.
I made a new mundanity.
I didn't know this was going to happen.
You just live life and do your normal
jog and dodge around pain.
You're doing it for yourself and for
your own dislike of pain,
but look what you're also doing for humanity.
Here, humanity.
Here's a list of the unabuseable
that I have successfully abused:
kabocha squash
sweet potatoes
avocados
coconut
tomatoes
blueberries
fresh figs
watermelon
steak
flax seeds
milk kefir
sleep
You're welcome.
I would abuse sunsets and sunrises
but they won't let me.
They run on their own timing.
It's nice that they happen everyday though.
I have eaten blueberries to the point of shame.
That's a lot of blueberries.
***************************************************
Kabocha squash. The spiral of squash. A downward or upward spiral. The choice is yours.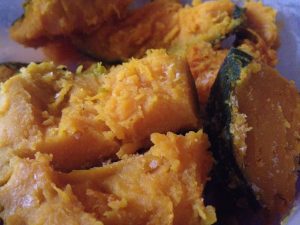 Also this: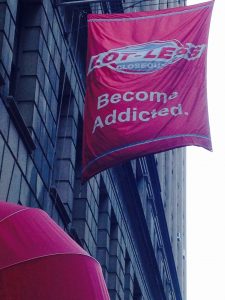 Even these people want you to act on your base, insatiable appetite for discount socks and discontinued beauty items.
Jesus.  Like I didn't have enough problems.
Share
Tags: kabocha squash, over-doing it